Selling Your Home
For most of us, our home is our largest financial asset. Deciding to sell is a big decision that involves a lot of preparation and work. When you're ready to sell it's important to have an experienced real estate professional handle all of the many details involved in the successful sale of your home for top dollar.
As an experienced professional who has helped many Wilmington and Wrightsville Beach residents sell their homes, I can confidently handle every aspect of the sales process - from strategically marketing and showcasing your home to making sure everything's signed, sealed and delivered by the closing date.
Providing you with comprehensive, high-quality listing service is my top priority. So when you decide to sell your home, please contact me and let's get started! I welcome the opportunity to personally meet with you to discuss how I am the best choice for you as your real estate professional.
Why list with me?
Because no where in North Carolina will you find such exceptional service and results!
My highest priority is to help you get where you want to go in the timeframe you want to be there. It is my goal to help you sell your home to a qualified buyer for the most money and in the least amount of time possible. I am a full-service real estate agent working for a full-service firm. As such, I will deliver exceptional service to you, taking care of every detail of the transaction for you and clearly communicating to you throughout the entire process.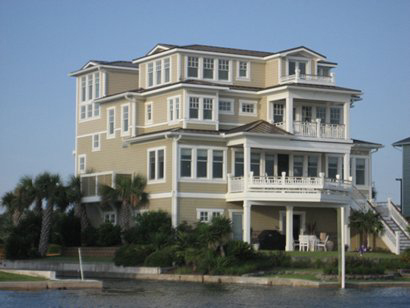 Prelisting services always start with research. How does your property compare to others that have recently sold nearby? What are the current market trends in your area? By evaluating market trends, comparable properties and the location and condition of your home, I can provide you with the information you need to price your home properly so that it sells at its fair market value in the shortest time possible. I can also assist you with choosing other professional services such as contractors, home stagers, landscapers or building inspectors who can make your house more attractive and appealing to potential buyers.


Once listed with me, I gaurantee to creatively market your property to potential buyers and their real estate agents using every means available: Broker luncheons; Open Houses; Networking; Beautiful listing brochures; In-Home Sales Kits; Staging services; Virtual Tours; Blogging; Facebook; Twitter; local publications; and the numerous real estate websites available today including Intracoastal Realty, Realtor.com, Trulia.com, Homes.com, Utube and many, many more. When it comes to marketing your property, you can be sure that I will market it to the best of my ability and will go the extra distance to ensure that it is seen by every potential buyer!
Once an offer is made, I can effectively negotiate it through the Contract to Closing process making the entire process as stress-free and results-oriented for you as possible.
Contact me today and let's talk about how I can help you get your home sold now! I'd be happy to provide you with a free Pre-Listing packet along with a Comparative Market Analysis of your home!
If you are looking for further information about the home-selling process and how you can get more for your home when you decide to sell, the following articles are a great place to start: