Providing exceptional service throughout Wilmington, Wrightsville Beach and Coastal North Carolina
Community Information
Whether you're buying a home, selling your home or relocating to the Wilmington, Wrightsville Beach or surrounding areas, the following information, resources and tools will help to guide your decision.
Community Reports



A quick and easy way to find useful information about your community, nearby schools and local businesses.
New Hanover, Pender and Brunswick County, North Carolina
When it comes to real estate and lifestyle options, the counties that comprise the Southeastern North Carolina coastline offer unparalleled richness and diversity! No wonder Money Magazine named Wilmington, NC one of The Best Places to Live and one of The Top Ten Cities in Which to Buy Real Estate.
And the accolades don't stop there! Wilmington and its surrounding areas have also been ranked #13 on Forbes Magazine's Best Places for Business and Careers; #14 in CNN Money.com Magazine's Best Places to Launch a Small Business; #16th Healthiest Housing Market in 2011 by Builder Magazine; and #7 on Outside Magazine's 2011 Best Towns.
The southern coastline of North Carolina boasts mild weather, natural beauty, a reasonable cost of living, and a wide variety of leisure activities such as golf, tennis, biking, boating, and kayaking. These important features (and many more) are what make this area so popular with year-round residents, retirees, second-home owners and vacationers.
Maybe you want to work and live in the heart of the city? Perhaps you prefer to be close to the action but even closer to the beach? Or, maybe you prefer the quiet of a smaller coastal community with the proximity and convenience of being just a short drive away from work, recreational, and cultural facilities. Whatever your preference, you're sure to find exactly what you're seeking in one of the three counties that comprise this charming coastal region:
New Hanover County
Located on the Southeastern tip of North Carolina, historic New Hanover County is bordered by 31 miles of Atlantic shoreline on one side and the tranquil waters of the Cape Fear River on the other. Home to nearly 200,000 residents, this fast-growing county marries 275 years of rich history with the appeal of a thriving, contemporary small coastal city.
Just minutes from beautiful surrounding beaches, Wilmington boasts one of the state's largest historic districts with 230 blocks of homes and a downtown business district with a thriving arts community, independently-owned restaurants and shops, museums and tourist attractions. Historic downtown continues to grow with the recent expansion of the business district as well as a new convention center and marina.

The University of North Carolina at Wilmington, Cape Fear Community College and Miller-Motte Technical College are all located in the county. Additionally, New Hanover County boasts state-of-the-art medical facilities and a growing list of corporate entities officially headquartered within the county.
Island communities like Carolina Beach, Wrightsville Beach, Kure Beach, and Fort Fisher, surround the City of Wilmington, offering pristine sandy beaches and a wide variety of leisure activities for nature lovers, anglers, mariners, and water sports enthusiasts. With boardwalks, piers, and marinas, these communities embody the spirit of coastal Americana.
New Hanover County is also home to many established golfing neighborhoods such as Porter's Neck Plantation, Echo Farms, Cape Fear Country Club, and Landfall. There are also many new home communities such as Marsh Oaks, Parkside at Mayfaire, Seagrove, Tanbridge Park, Anchor's Bend, Clarendon Park, and Covil Crossing. For more information about work, travel, education, medical facilities, lifestyle, leisure, retirement and real estate in New Hanover County, feel free to contact me at ptkersting@intracoastalrealty.com
Pender County
Historically, the Pender County area was comprised of large Southern plantations and rich farmland. Today, it is a gateway between Wilmington, Jacksonville, and Raleigh, NC since both Highway 17 and Interstate 40 run through Pender County. Off the main hig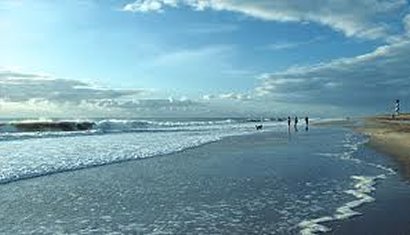 hways, you'll find smaller country roads that lead through charming small towns like historic Burgaw, Watha, St. Helena, and Atkinson. Pender County is also home to friendly coastal hamlets such as Hampstead, Surf City and Topsail Beach.
Like all of Southeastern North Carolina, Pender County is growing. Crown Pointe, Swan Plantations, Highsmith Estates, Patriots Watch, Oxbow Landing, Riverview, Alligator Lake Estates, Grand Oaks, Morgan Cove Plantations are just a few of the recently developed communities in Pender County. Unincorporated communities include Charity, Currie, Montague, Murphey, Register, Rocky Point, Sloop Point, and Yamacraw.
Pender County's beautiful beaches, unspoiled rivers, bountiful woodlands, and friendly communities make it a desirable area for permanent residents, families with children, and retirees seeking a quiet lifestyle of shopping for antiques, dining on fresh seafood cuisine, camping, boating, fishing, or bird watching.
---
Brunswick County
Famous for its seafood stew, rich maritime history, and superlative golf courses, Brunswick County is conveniently located between historic Wilmington, NC and lively Myrtle Beach, SC. It is an area that is both "out of the way" and close to everything. And, with a low cost of living and a high rate for home appreciation, Brunswick County is one of the fastest growing counties in the nation.
Despite being a hot spot for growth and development (recent residential communities include: Brunswick Forest, T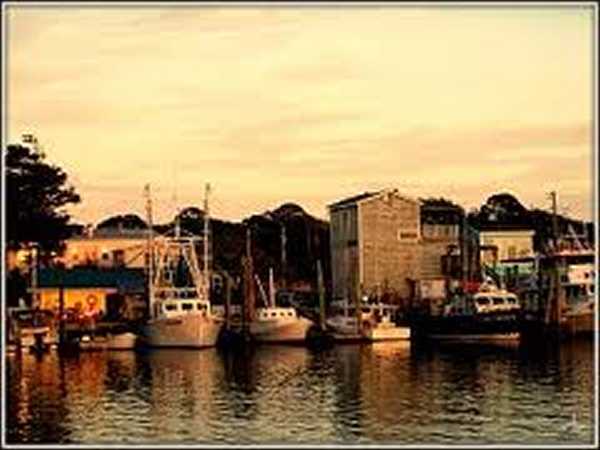 urtlewood at Southport, Olde Georgetowne, St. James Plantation, and Oceanside at Oak Island, Brunswick County has held fast to the down-home country charm and a laid-back coastal lifestyle that define the area.
Properties and communities spread along both the Cape Fear River and the Atlantic coastline. Sunset Beach, Ocean Isle Beach, Holden Beach, Oak Island, Caswell Beach, Bald Head Island and Southport are just a few of Brunswick County's renowned island and beach communities. Inland, you'll find small, yet progressive towns like Belville, Leland, Navassa, Boiling Spring Lakes, Bolivia and Shallotte.
Whether your tastes run toward a beach bungalow on one of the Brunswick Islands or a stately home in a gated community further inland, Brunswick County is worth exploring.
Learn more about work, travel, education, medical facilities, lifestyle, leisure, retirement and real estate in Brunswick County.

---